Commendations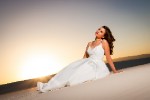 Kimberly Thiel - New Deal
"Jody photographed my daughter's wedding which included engagements and bridals. We could not have been more pleased with all the pictures. He was so fun to work with and such a positive person, he made each moment a very special memory. He knew exactly how to capture this special time in her life and the pictures are fabulous. We have had so many compliments and I would recommend Jody to anyone who is needing a great photographer. Thanks Jody for going way out of your way for us, these pictures will surely be heirloom treasures for our family."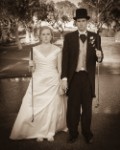 Deborah Hart - Lubbock
"Jody – You did a fantastic job! You captured the whole wedding and reception in storybook fashion. Both you and your wife were so professional, and so comforting during what could have been a chaotic time. Thank you for beautifully capturing the wonderful day!"Deborah Hart - Lubbock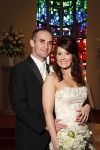 Michael Ann Sanders - Lubbock
"I just looked at the slide show, and WOW! I have tears streaming down my face because these pictures are more wonderful than I could have imagined! Thank you thank you thank you for your beautiful work! I am so extremely pleased that there are no words! Our wedding was incredible, our honeymoon was incredible, and now our pictures are incredible! I just can't thank you enough!!! Stunning! It was an honor for me to have YOU as my photographer! You made my wedding day just that much more perfect! Michael Ann :) "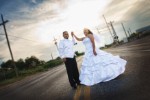 Steven & Felicia Mojica - Lubbock
"We used Jody Smyers Photography for our engagement and wedding day pictures, as well as my bridal shots. The pictures that Jody captured are more then I could have ever imagined. I could not have hoped for a nicer person to have on all three special days! Thanks so much for all of your hard work!!"Steven & Felicia Mojica - Lubbock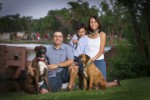 Ximena Bernal - Lubbock
"We had lots of fun at the photo session and were very happy with the results. Jody has a keen eye for detail and was able to capture wonderful images of our unique family. He was so patient with us, our dogs and even our snake!"Ximena Berna - Lubbock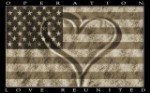 Justin & Family (Operation Love Reunited)
"Mr. Smyers I wanted to thank you for your time, support and friendliness during our photo shoot. The pics are amazing and I was extremely happy to get them. We had a wonderful experience and are so grateful to you for allowing us to do that. Thanks again from myself as well as my family."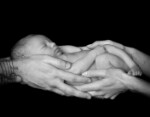 Lori Andrus - Lubbock
"WOW!  These are awesome!!!!!  Thank you!  Thank you!"Lori Andrus - Lubbock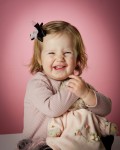 Cynthia Stein - Lubbock
"Jody, I appreciate your photo package deal. We have had such a hard time with photo sessions the past year; Your patience and experience is greatly appreciated. You did so well with our daughter, and made our photo session a positive experience. We will definitely be referring you to our family and friends. Thank you."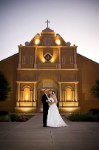 Andrea & Kyle Ferguson - Lubbock
"We love the book!"